OFFICE 2019 VS OFFICE 365 / 2021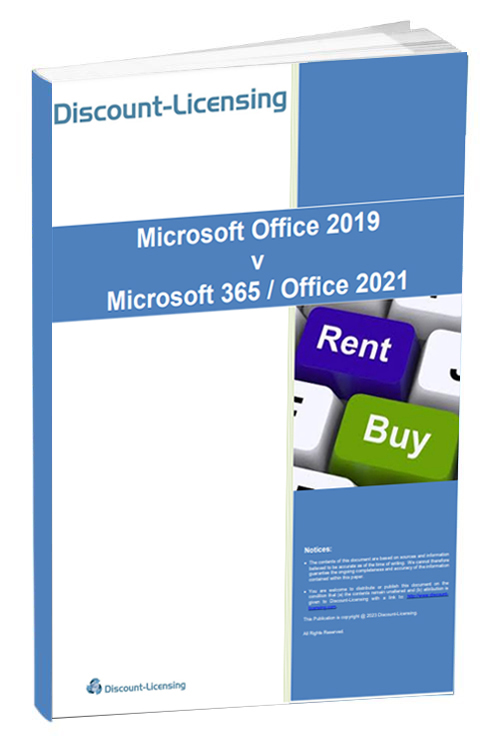 It's reasonable to say that we have all been seduced by the latest version of a technology product and have ended up paying for features that we did not use (I know that my laptop and phone have far more features than I will ever need).
This is comparable to software, especially newer releases of the Microsoft Office suite. This software offers a powerful range of client tools like word processing, spreadsheets, email, calendar management and desktop publishing.
We'll email you your copy once your request has been verified.
Request Your Free Copy
Discount Licensing needs the contact information you provide to us to contact you about our products and services. You may unsubscribe from these communications at anytime. For information on how to unsubscribe, as well as our privacy practices and commitment to protecting your privacy, check out our Privacy Policy.